Anyway. I've taken 4 pictures so far, and I want to share them with everyone.
A Martini glass from Jason's place. Yeah.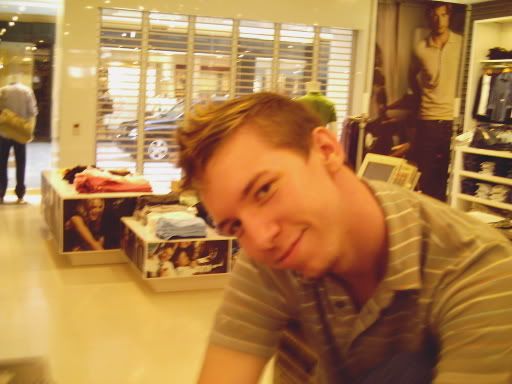 Nathan from the job! I like his hair. He's so funny.
A picture of me in my room, of course. Poor lighting, but hey.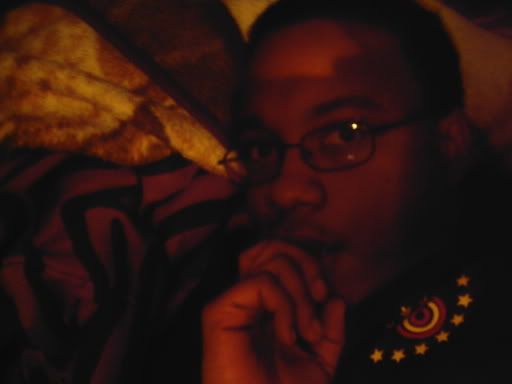 Another picture of me at Brandi's house. I'd really like it if it weren't so damn dark.
I'm almost addicted to reality TV. Not EVERYTHING, but most stuff. Flavor of Love is the shit. If ever released on DVD, I'd buy it just to see New York's antics. That chick is good fucking TV, and she knows it. And the reunion special? I can't wait to watch her nut the fuck up all over television like she has no home training. I mean, honestly. It was no surprise that Flav picked Hoopz, but I expected New York's reaction to be completely histronic, off the chain, kicking and screaming. I was a little disappointed about that. I wonder if she has a MySpace. I hope she does. Yeah, I do sound like a loser, I know. Still, can't wait for the reunion special. The preview alone got me and Brandi all hot and bothered. I want to watch it with someone else other than me and Brandi. Austin? Gwynneth? Meghan?
I'm also pumped about the new season of Surreal Life. The ladies look quite interesting, especially Alexis Arquette and Tawny Kitaen. There's nothing better than watching a bunch of burn outs on TV trying to make it as something. They still have more money than I'll probably ever make, but...whatever.
More after Deal or No Deal, 24 and The Inferno. I love Monday nights!
So I finally bought a digital camera. Oh yeah. 20 bucks at Target. Damn, that's a steal. The family wants to use it. No way, son. You know most people don't know how to act in public with those things. The downside is that the flash makes everything look STARK WHITE, as if we're going to the white noise or something, but I'm assuming that when I upload the pictures to my camera, it won't be that bright.
Current Mood:

good

Current Music:

T.I. - Freak Enough